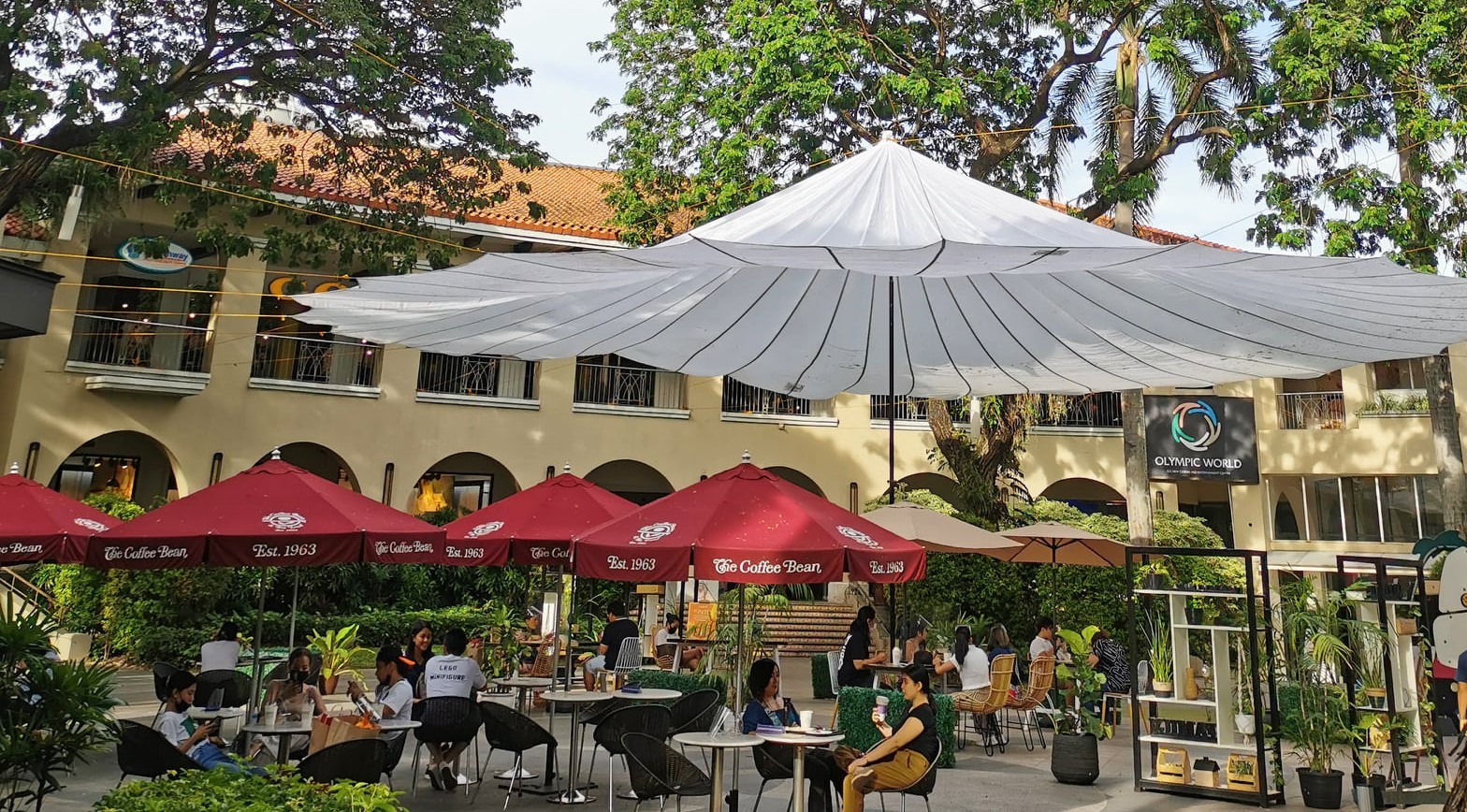 places
5 Must-Visit Hangout Spots for Southies!
July 21, 2022
Can you really call yourself a southerner if you aren't a regular at these places? You know you're in the south when a drive to the mall means . A few more minutes on the road and you could spot driving past perfectly-lined palm trees a natural lake surrounded by coconut trees. You'll also find no shortage of wide-open spaces where Southies can lay out and stretch their legs on picnic blankets. So yes, if there's anything to describe the South, it is that it is one chill place to be at but that doesn't mean that there aren't any cool hangout places though! Here are must-visit spots you should check out: (Header photo from Facebook)
Alabang Town Center
The "Town" has a special place in the hearts of Southies everywhere. Like its patrons, the Town exudes a laidback vibe with its Mediterranean-inspired courtyards and open areas. Southie-approved restaurants you need to check out: Tajimaya for their melt-in-your-mouth Wagyu strips, and Motorino for their domed wood-fire oven pizzas. After that, indulge in retail therapy in their any of their two department stores (they have Rustan's and Metro) or unwind at the cinemas in this iconic southern hangout spot. Photo from Motorino's Facebook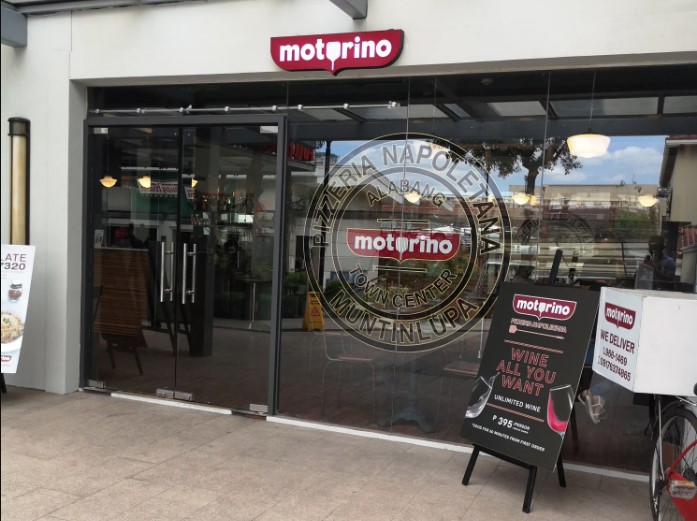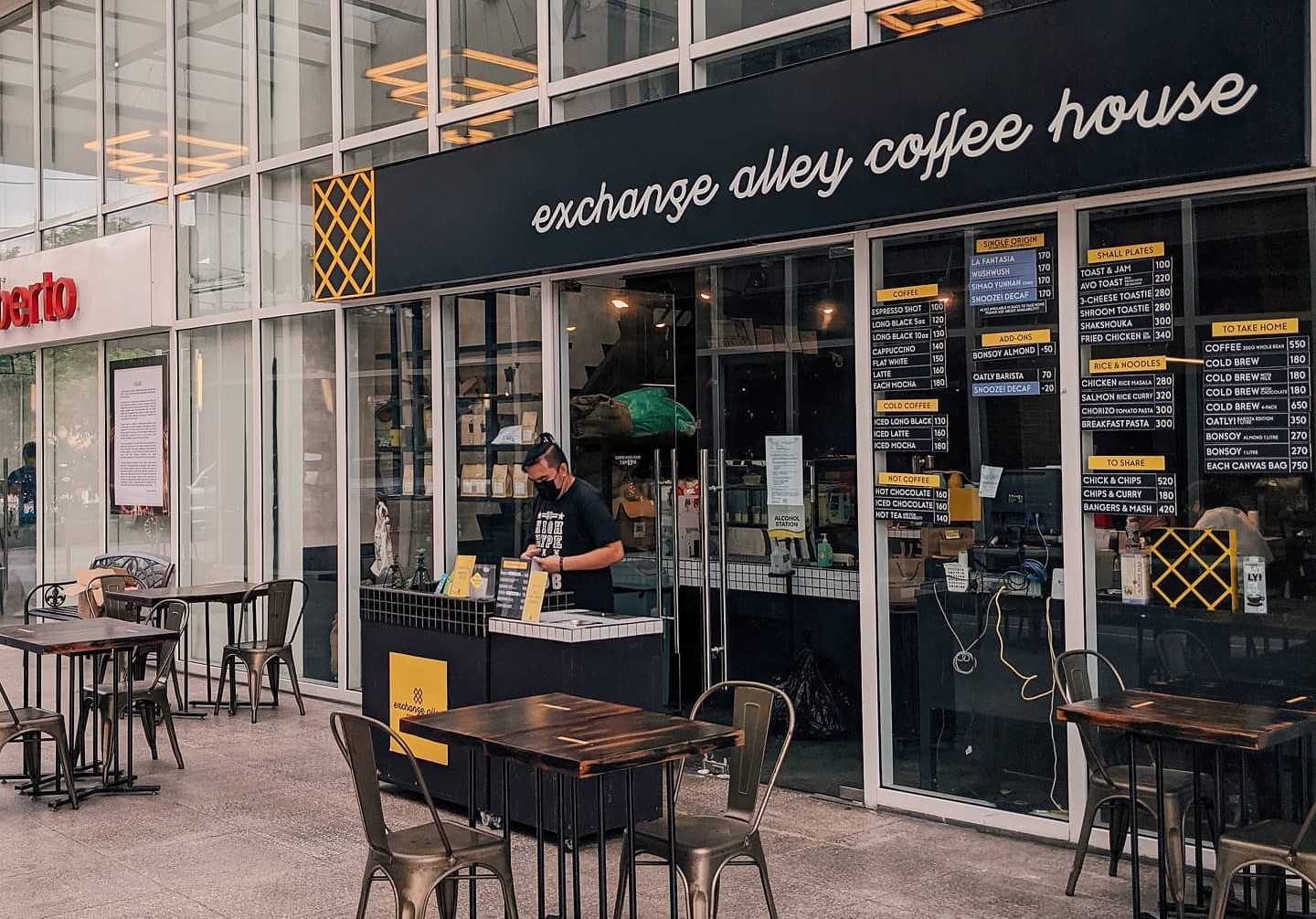 Molito Commercial Complex
On your next coffee crawl, stop by Exchange Alley Coffee House in Molito Commercial Complex! This third-wave coffee shop has great classics and specialty coffees like the EACH Mocha and the Affogato. Pair this with their infamous Three-Cheese Toastie and thank us later! You can also try Molito's Bungalow Cafe & Bakery. This place is ideal for titos and titas of Manila who love their brunch, coffee, and freshly-baked pastries. Recommended dishes: the Squid Ink Seafood Pasta and the Berries & Ricotta Toast. Photo from Exchange Alley Coffee House's Facebook
The Commerce Center
If you happen to be in the area, do stop by The Black Pig. Promise, you won't regret it! Helmed by Michelin-starred chef Carlos Garcia, The Black Pig offers European-inspired dishes for the fancy palate. We recommend their charcuterie and cheese selections and dessert wines! For the adventurous souls, head over to Akrotiri. This fusion restaurant puts Greek, Filipino, Thai, Japanese, and Indian food into one melting pot. We like their authentic Greek Gyros and their Wagyu Skirt Steak with Sweet Chilli Jam. Photo from The Black Pig's Facebook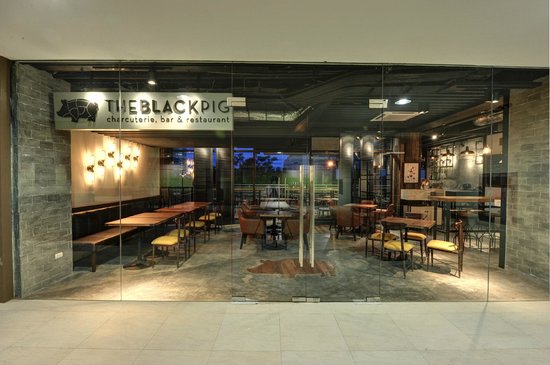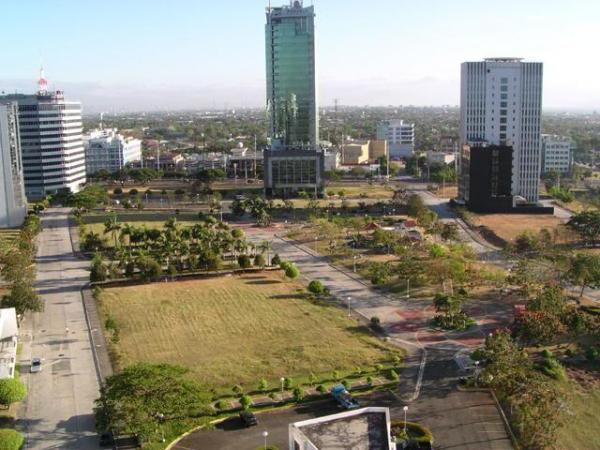 Madrigal Business Park
If you need a place to run, jog, brisk walk, or bike, here's where to do it. You can even have picnics here with friends because Madrigal Business Park has plenty of wide open spaces. Because the industrial park is home to many offices, its open areas are the favorite spots for Southies to have quick time outs from work before diving right back in.
These are just a few of the places you can go to the next time you visit the south. But if you want to enjoy the southern lifestyle for good, then why not move into a place that puts you in the center of it all.
Ayala Malls South Park
South Park has always been a one-stop shop where you could do all of your errands and still have fun hanging out at the mall. The multi-service hub is home to several essential establishments such as a supermarket, restaurants, banks, health centers, government services, tailoring shops, consultancy firms, and even maintenance services. You can meet up and chow down at everyone's favorite samgyupsal place, Samgyupsalamat, where they offer a delectable assortment of meats at a very affordable price while having the option to take care of your banking errands at Bank of the Philippine Islands (BPI).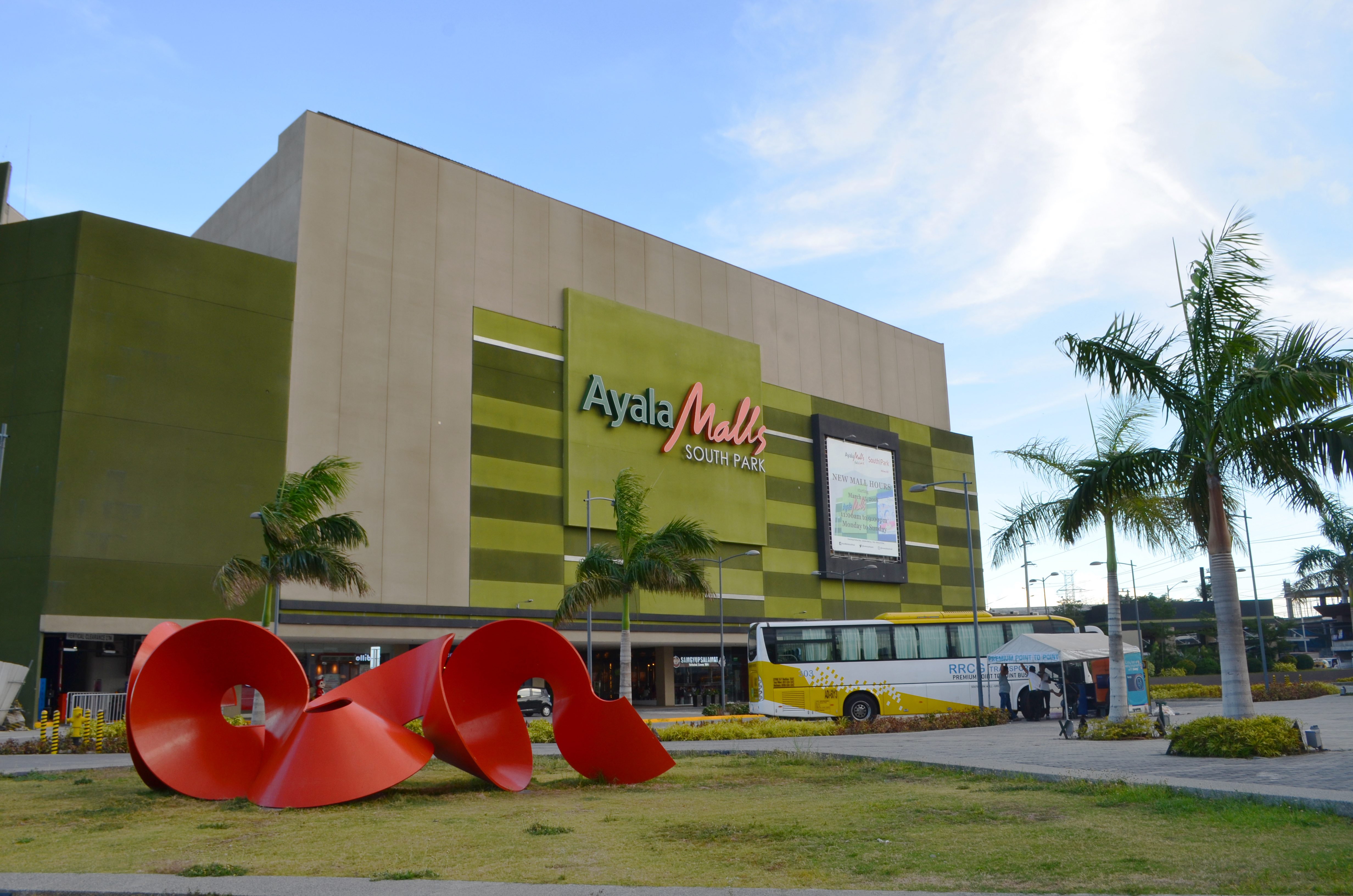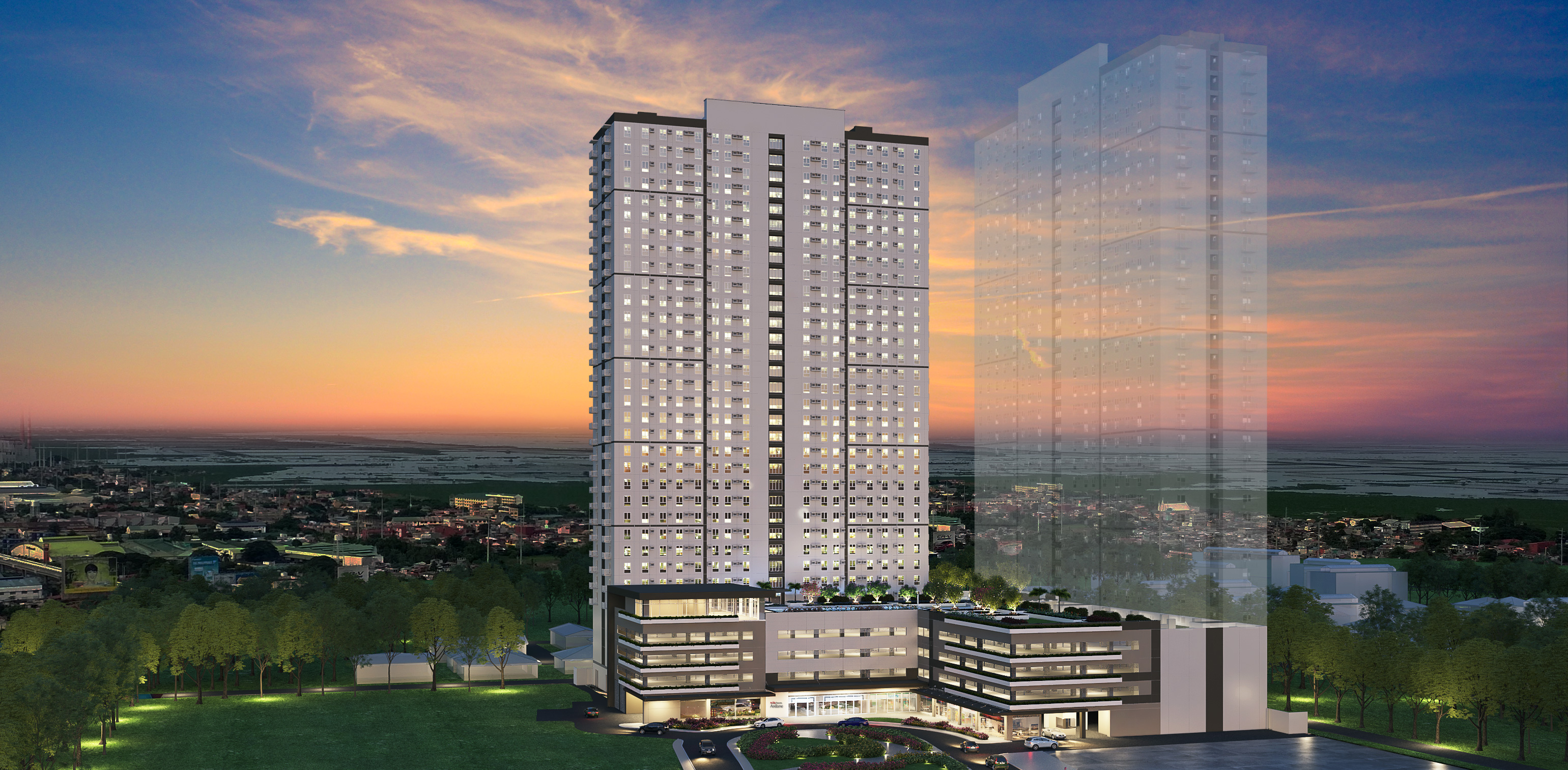 Located within the thriving mixed-use master-planned community of Avida Land's South Park District stands Avida Towers Ardane. Here, feel at home in its lush green spaces while having Alabang's prime central business districts just at your doorstep. With shopping and retail malls, offices, schools, and other commercial establishments just a few steps away, everything is conveniently within reach! And that includes Alabang's top chill hangouts spots for singles, couples, friends, and family.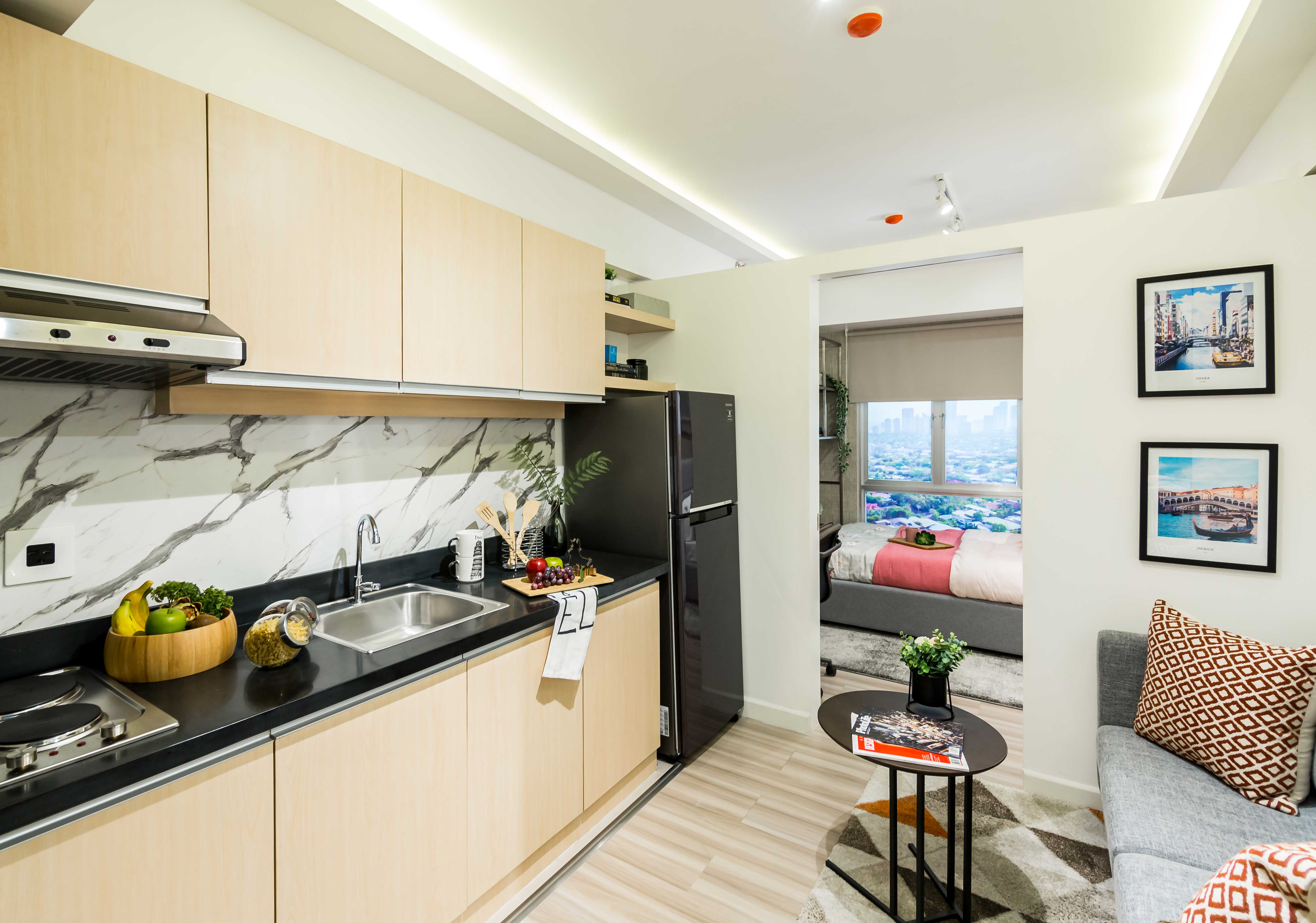 Thoughtfully-designed Studio, Jr. One Bedroom, and One Bedroom units are decked with sustainable features, and amenities like a pool, indoor gym, clubhouse, and open lounges let you live and play as hard as you hustle. It's the ultimate haven for people with a Southern soul and an urban spirit. Check out Avida Towers Ardane's official website to know more about the property.