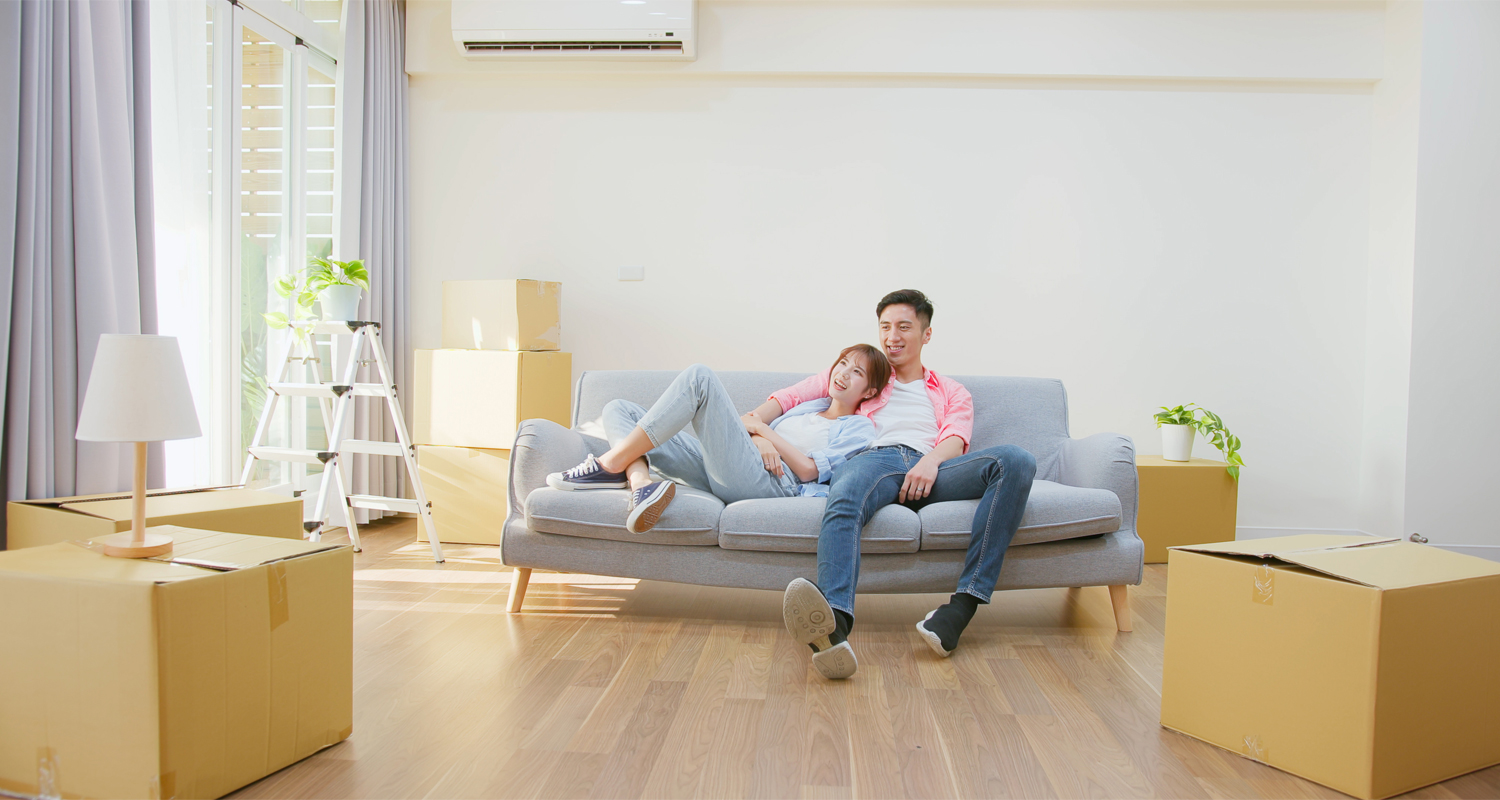 people
5 Reasons Why Moving Into a New Place is a Great Investment
April 27, 2022
Value appreciation
A lot of people's main consideration in deciding whether or not to buy a condo is their return of investment. Carl, a 28-year-old advertising specialist, bought a condominium as one of his first big investments with the money he saved during the pandemic. He really wanted to have something that would let him have a passive source of income through having the unit rented out. While utilities and location were top factors Carl considered when he chose his condo, his main concern was capital appreciation. "I was not only looking for a condo that I could have rented out easily thanks to its great location. I also want its value to go up so if ever I decide to sell it, I can be sure to make a profit. Thankfully, the property value of my condo increased by 10% since last year," shares Carl. Avida Land properties are located in prime areas and are surrounded by establishments that you can visit for leisure and also for running errands as well. Thanks to the location being a hub for developing establishments, the property itself has a high chance of appreciating in value.
Relaxing living experience
After living all his life at his family's compound, Raul, a 34-year-old telco engineer, wants to build a life for himself and have a space to call his own after having to share rooms with his siblings for the majority of his life. The transition to living by himself was very smooth thanks to having an easily accessible retail area downstairs. "One of my biggest worries before moving in was the fact that I wasn't familiar with the place yet. It's great to have everything you need from laundry services and banks to food by just taking a few steps outside the condo," shares Raul. Avida Land properties are located in prime locations to cater to the needs of its residences in the most convenient ways possible.
Accessibility
While a home located in an urban area can easily offer convenience, there's also the possibility that transport expenses will also be more expensive. Sai, a 30-year-old technology transfer specialist, considered it as one of her major concerns during her early days in her condo unit, despite having a pleasant working and studying environment altogether. "One surprisingly pleasant bonus of having a condo near your workplace is that you can easily invite people over for merienda or dinner. This has helped me a lot when it comes to socializing," shares Sai. FYI, most Avida Land properties are strategically located near transport stops, which makes commuting so much easier and safer.
A stress-free buying process
Wanting to provide better service to his clients, Volt, a 42-year-old, work-from-home consultant for an overseas coal company, purchased a pre-selling condo unit in the Philippines. He was worried about how tedious the process would be when it came to buying the condo because he could not frequently visit the actual property. He lived in a faraway province, but he still wanted a condominium in Manila for foreign clients to stay in whenever they had business in Manila. "One of the hassles I faced whenever there was a client visiting from another country was booking a hotel for them to stay in. It was really in my best interest to get a condo I could have rented out as well. The only thing that dissuaded me was the actual buying process. I didn't have the time to meet up regularly in person with property specialists because of my busy schedule," shared Volt. Avida properties pride themselves in having knowledgeable, professional, and flexible property specialists. These specialists put their clients' interests first by making sure each meeting is informative and that the service they provide their clients goes above and beyond what they expected. "I was really happy that the property specialist I talked to made time to meet with me virtually at 8:00 pm. She made sure that I knew everything that I needed to know before I purchased the property. It only took us three quick meetings in total before I signed the papers. The process was a breeze compared to what I had expected!" shares Volt.
Quality assurance
Francis, a 30 year old former finance specialist, is a very critical person when it comes to scrutinizing the potential worth of the things he invests in. When he was looking to buy a new property, he was very keen on looking into the quality of the amenities that the condos had to offer. After countless unit tours and personal research on the properties, he finally found a condo that fit his standards. He stresses to not be shy and really asks questions about the specifics of amenities such as how often they perform maintenance on the gym equipment, how the elevator traffic is, and other daily conveniences you can think that you'll experience when you're finally moving into the condo. Rest easy knowing that Avida developments are built by ISO-certified Makati Development Corporation (MDC), ensuring that workmanship follows the Ayala standard of quality. Moreover, you're assured of a worry-free living experience with the professional property management and service of Ayala Property Management Corporation (APMC). Buying an Avida Land property doesn't only ensure that you'll have a steadily growing investment in your hands; it also gives you access to limitless possibilities to improve several aspects of your life such as maintaining good work-life balance and living in an environment that promotes holistic development to both individuals and start-up families. Invest in an Avida Land property of your own, and it might just be #YourNextBestMove! Learn more about Avida Land at avidaland.com.