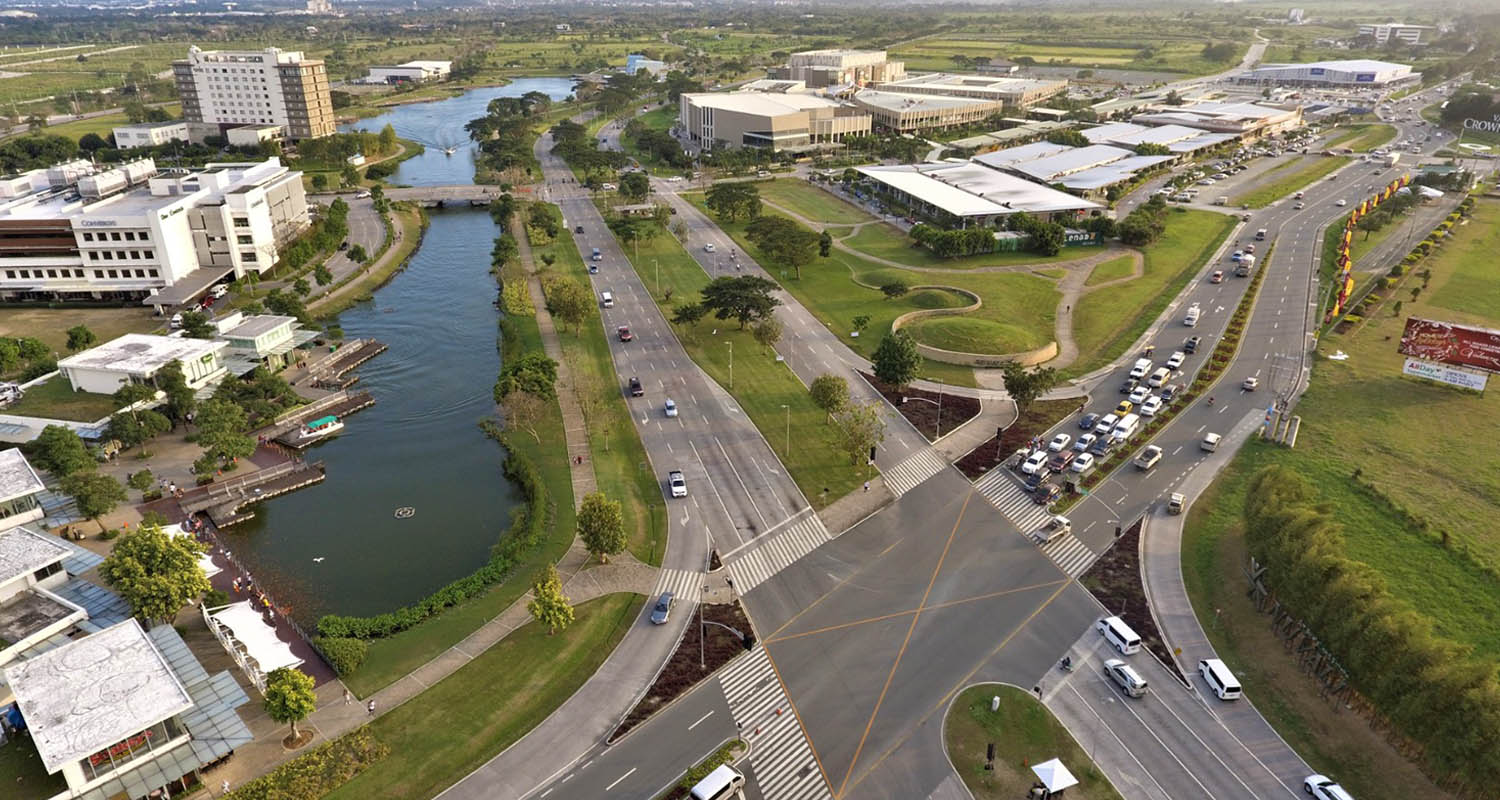 places
Top Five Scenic Biking Locations from Nuvali
April 19, 2022
Top Five Scenic Biking Locations from Nuvali How to take your biking trip to a whole other level Nuvali is a popular destination for biking aficionados for a good reason. The 2290 hectare master planned, mixed-used and sustainable development of Ayala Land rewards bikers with a wide variety of paved and off-road biking trails, fresh province air, and stunning outdoor views as your backdrop. Nuvali is also situated at the center of scenic biking destinations in the South. So, it's easy to plan many biking routes from Nuvali to Tagaytay, Batangas, and even Alabang. The best part is that your Nuvali address is a great vantage point to admire these scenic locations. Below, we list down top five pit stops from popular biking routes in and around the Nuvali area: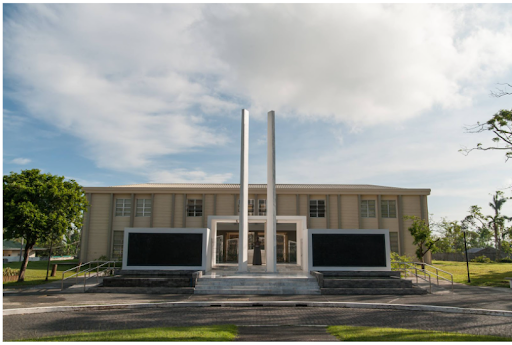 Mabini Shrine
Route: Sta. Rosa, Laguna to Brgy. Natatas, Tanauan, Batangas Route Here's an easy ride to Batangas that offers you a picturesque view of Taal Lake and the Taal Volcano. The 42km route features a 317m ascent and 168m descent that'll get your heart pumping. Famous side trips, apart from the many lomi houses, is the Mabini Shrine that houses paintings, busts, and other artifacts honoring the hero. Photo from Facebook: FB: fb.com/MabiniShrineTanauan
Abandoned Twin Mansion
Route: Reverse Palace (Nuvali to Tagaytay) Route If you want a more advanced biking session, try this bike route. This route's loopy curves and uphill and downhill slopes takes you from Nuvali to People's Park in the Sky in Tagaytay City. In between, you'll pass by an abandoned mansion of the Marcoses, now a popular pitstop where hungry bikers can relax and buy refreshments. On your way back to Nuvali, you can opt to take the scenic Sta. Rosa-Tagaytay road where you'll pass by Tagaytay's most popular food destinations such as Bag of Beans to grab a cup of coffee and slice of carrot cake for merienda or Balay Dako for an all-day Filipino breakfast silogs! Photo from the web: https://www.top-rated.online/cities/Silang/place/p/8429982/Marcos+Twin+Mansion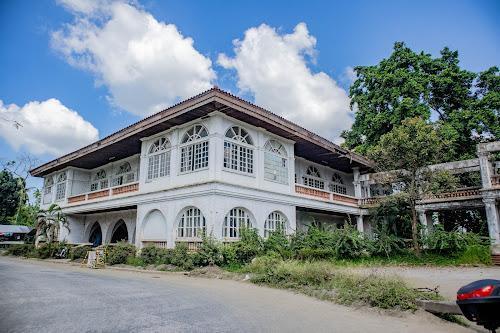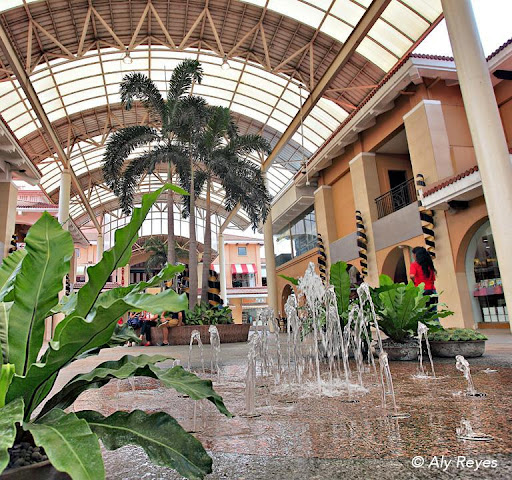 Ayala Alabang Town Center
Route: Madrigal Business Park, Alabang Madrigal Business Park is another attractive spot for biking for different reasons. It offers a multitude of urban conveniences only available in bustling business districts such as Ayala Alabang. Here, the streets are wide and smooth, and trees line the roads, offering shade to bikers pedaling along the pavements. At night, the streets are well-lit, making biking at night around the city safe. While you're resting, take the chance to explore Alabang's retail, dining, and entertainment spots like Alabang Town Center, an iconic lifestyle hub in the South. Photo from the web: https://www.ayalamalls.com/main/malls/ayala-alabang-town-centre-mall
Nuvali Boulevard
Route: Inside Nuvali If you are in the mood for a short ride without leaving the suburbs, Nuvali offers a bike-friendly community with a refreshing suburbian vibe. You'll also love the scenic view of the Tagaytay Ridge and Mount Makiling. If you want, you can stop by Nuvali Boulevard for some shopping and retail therapy. Photo from the web: https://www.spellrealty.com/philippines/why-live-and-invest-in-nuvali_17.html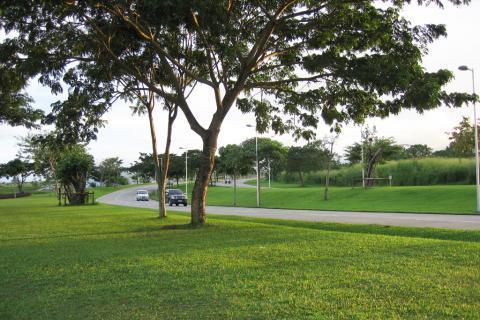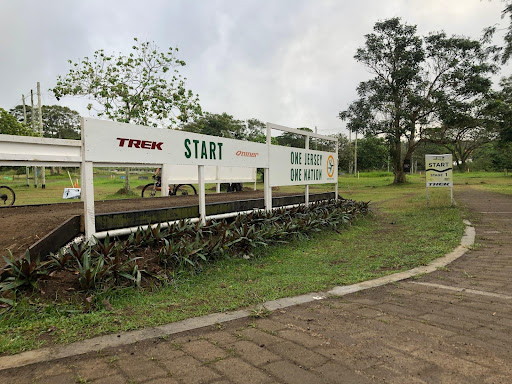 Camp N Trail System Eco-Park
Route: Inside Nuvali Novice and veteran cyclists can check out the Camp N Trail System Eco-Park just within Nuvali, Sta. Rosa. The park offers eight kilometers of interlinked bike trails with different difficulty levels. It has a total of five levels or stages where you'll encounter things like muddy trails or a mini bamboo forest. A ramp playground awaits bikers at the final stage of the trail. Nuvali is an integrated and self-supporting eco-community designed to inspire a better quality of living. The estate offers residents natural amenities like its 35-kilometer bike trail, multi-functional lake, hiking paths, a wildlife and bird sanctuary, and Camp N teambuilding and camping grounds. With sustainability at its core, it is a home to those who believe in holistic living. Photo from Facebook : fb.com/NuvaliCampN
For more information, check out Avida Land's official website and experience the Nuvali biking lifestyle yourself.